Tired, have a lot of work, trying to figure out how to keep your fluffy friend occupied until your next trip to the park?
As we at chubbi cherri are animal lovers, we found this Pet Toy Feeder to be remarkably helpful, Fill it with your pet's favorite treat and let him/her spend time rolling over and trying to get it out.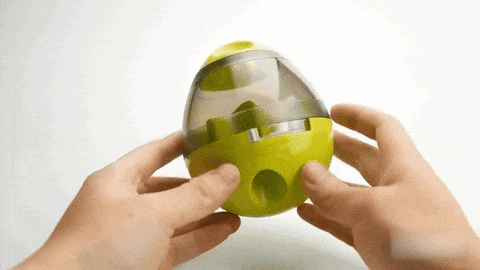 Whether it's your dog or cat this bright cute multifunctional toy will keep them exercising all day long.
By the end of the day, you will find a very free frustrated pet with a full belly ready to go to bed.