At home, car, office, or simply on the go, this Portable Lint Removal will keep your clothes as good as new.
Does your cashmere sweater looks used, don't throw it! Give it a couple of strokes using the Portable Lint Removal and you're good to go.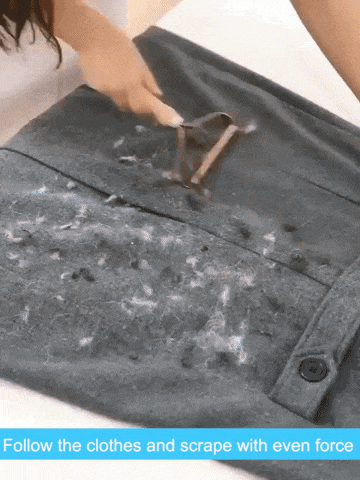 That's not all. Do you find your pet's hair on your clothes, car, couch, or bed? No worries, the Portable Lint Removal will take care of that as well.
No batteries needed, this eco-friendly double-sided copper Portable Lint Removal will give a fresh clean look every day
Key Benefits:
Eco- friendly: Unlike battery-powered electric hair removal machines, this pure copper Portable Lint Removal will be an essential daily tool.

Excellent home helper

: clothes, furniture, beds, cars, confetti, carpets, cat and dogs hair, yarns, and many more
Keep it elegant: You can remove wool balls from wool velvet, woolen sweater, knitwear, double-faced cashmere, suede, and other fabrics to keep your clothes fresh.