This Aromatherapy Electric Oil Diffuser Humidifier will make any living area smell fantastic! Effectively diffusing any oil of your choice, spreading the particles all over the room! Just a few minutes of turning this on in your living room, bedroom, or anywhere else, will take all the bad smell out of the room and replace it with whatever oil you put into the diffuser! Works with all kinds of oils and has a very good particle spread range, and it even looks fashionable too!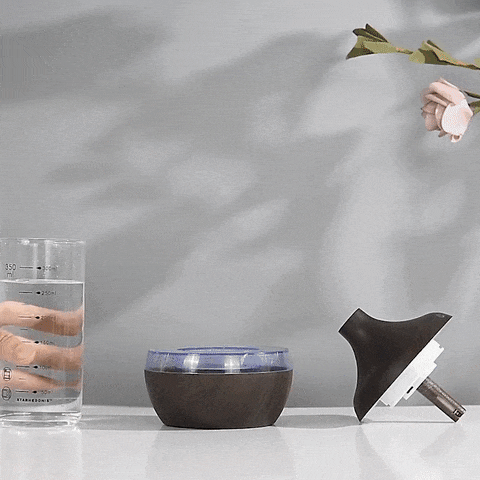 Change the led light on the  Aromatherapy Electric Oil Diffuser Humidifierto your liking, it works with a USB cable, so you can use it just about anywhere.
Recommendation: Use it after a long day of work and help change your mood in seconds.
 Go ahead order it today!
 Key Benefit:
Keeps your home fresh, just use an aroma of your preference.
Led light suits all interior home designs.
Excellent choice to keep skin moisturized all day long!
The water capacity is 300 ml, and the size of 

110*110*115mm 

The sound produced from the Aromatherapy Electric Oil Diffuser Humidifier is ≤ 30 dB, it's hardly felt.